Strong strategic alliance for colleges and universities
We have signed strategic alliance contracts with 102 schools across Taiwan to provide a rich resource platform that is beyond the reach of other societies.
Increase your competitiveness in the workplace
Possess an international professional license to add points to your resume.
In the era of global competition, it is necessary to establish internationally recognized professional capabilities, and an international-level professional certificate is a necessary diploma for modern people.
Previous
Next
Our Strategic Alliance School
A solid footprint, the protection of candidates
The Reserve Headquarters Commander Qiu Guozheng awarded the Certificate of Appreciation to TPMA president of a council Lee Chienwan
2012/06/07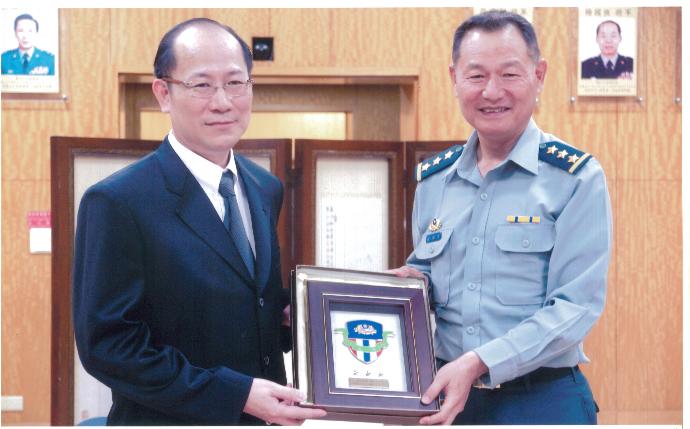 General Li Xiangzhou, commander of the army, presents the ``Dahan'' emblem plaque to TPMA president of a council Lee Chienwan
2011/08/24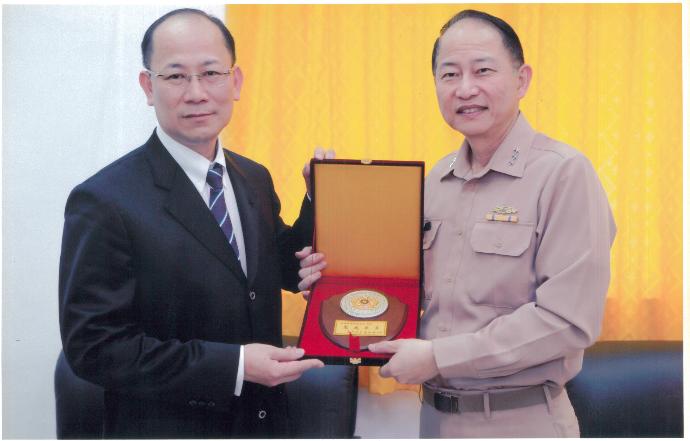 Admiral Dong Xianglong, commander of the navy, presents a plaque with the emblem ``Much Benefit to Me'' to TPMA president of a council Lee Chienwan
2011/11/23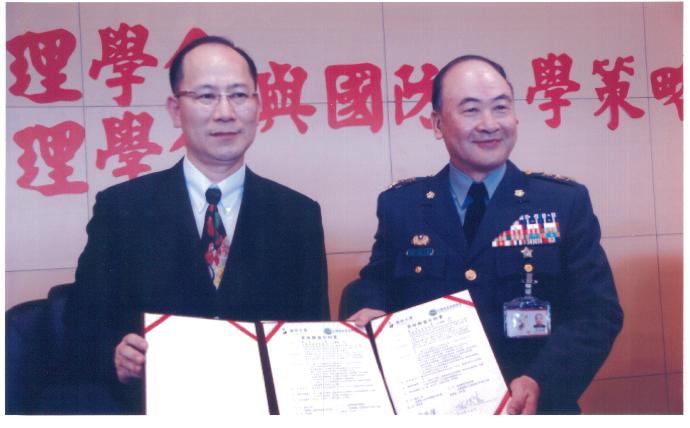 TPMA 李仟萬理事長與國防大學 曾金陵校長完成策略聯盟簽約 2008/07/15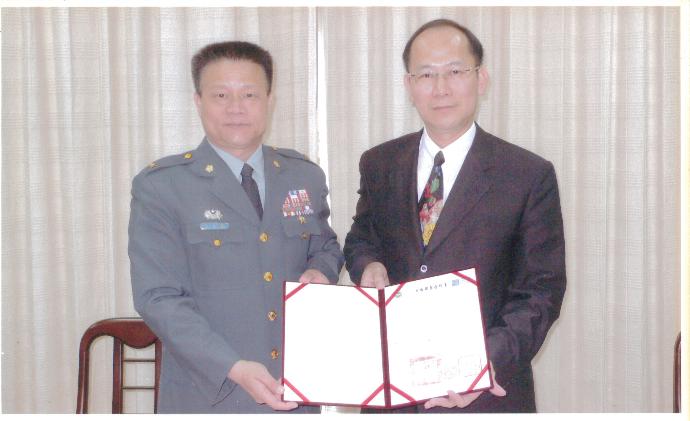 TPMA 李仟萬理事長與陸軍官校 陳良沛校長完成策略聯盟簽約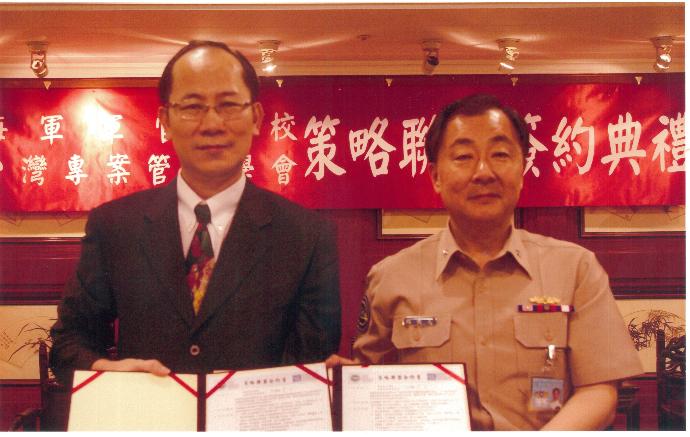 TPMA 李仟萬理事長與海軍官校 王長銳校長完成策略聯盟簽約 2008/06/25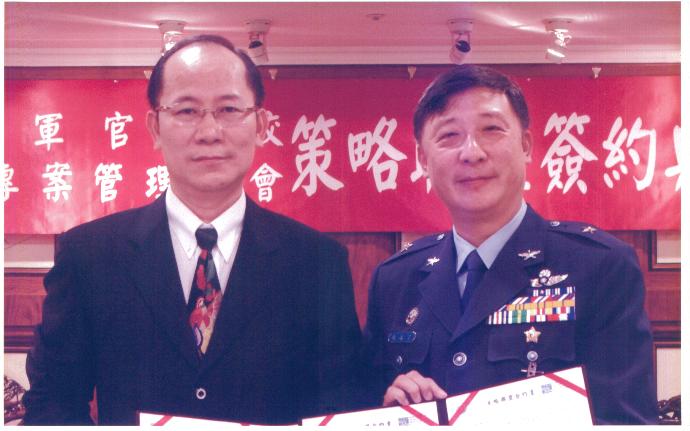 TPMA 李仟萬理事長與空軍軍官學校 丁武忠副校長完成策略聯盟簽約 2008/08/14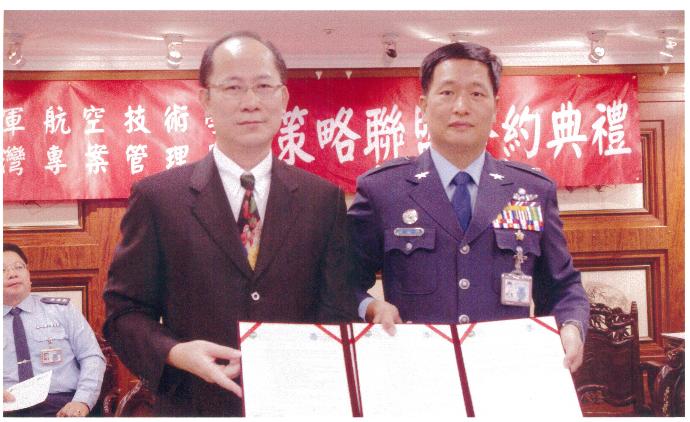 TPMA 李仟萬理事長與空軍航空技術學院 張延廷校長完成策略聯盟簽約 2008/10/07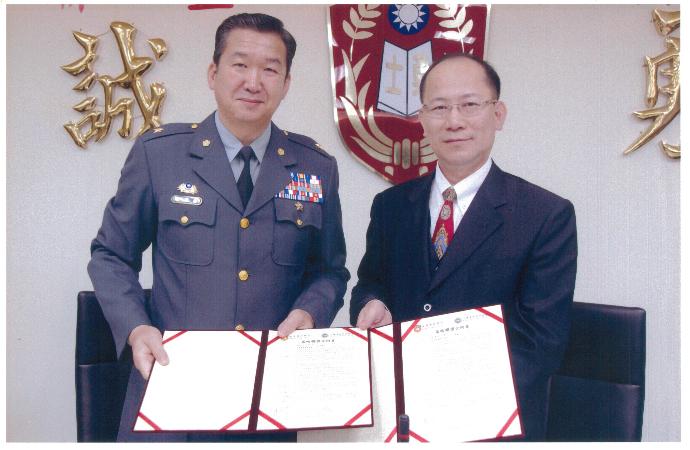 National Taipei University President Hou Chongwen signs a strategic alliance with TPMA 2008/02/05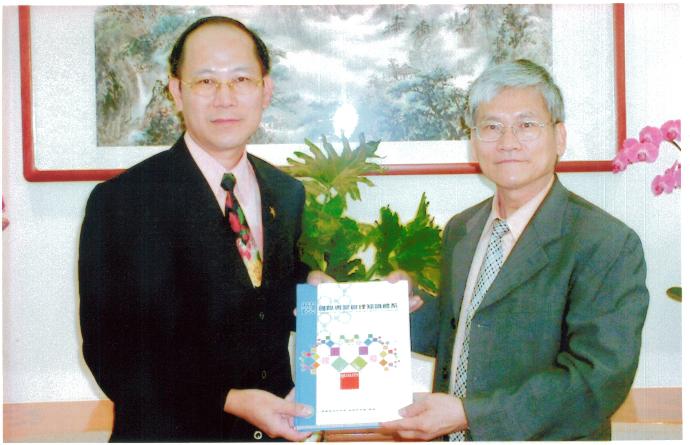 TPMA 李仟萬理事長與國立高雄應用科技大學 林仁益校長完成策略聯盟簽約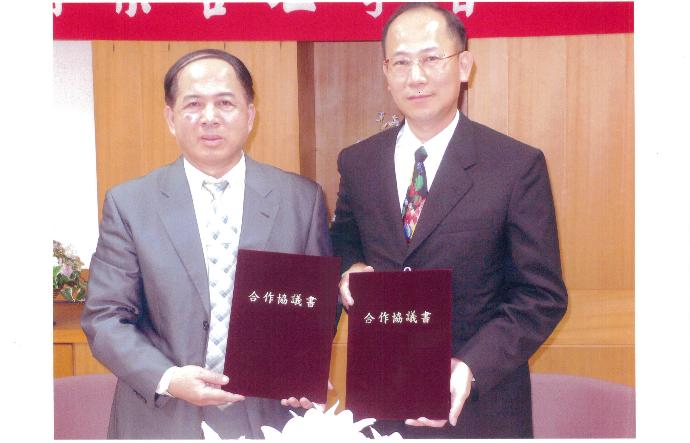 TPMA 李仟萬理事長與國立高雄第一科技大學 周義昌校長完成策略聯盟簽約 2006/03/08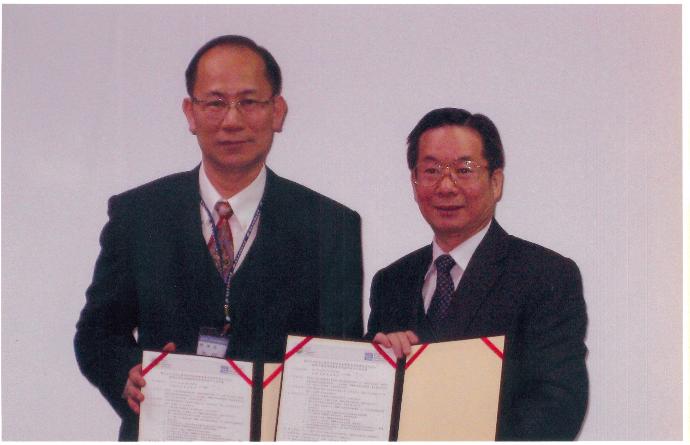 TPMA 李仟萬理事長與國立台北科技大學 李清吟副校長完成策略聯盟簽約 2008/01/30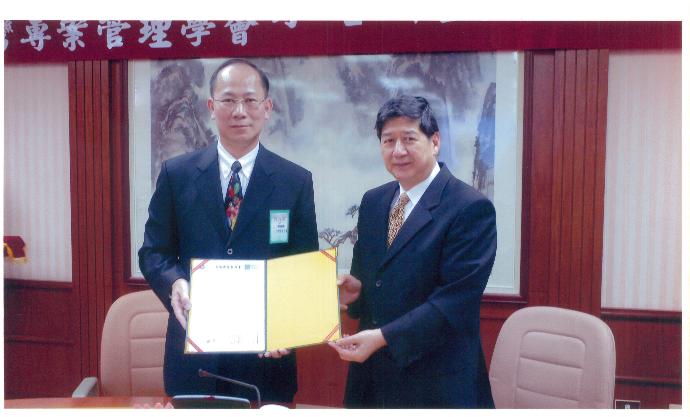 TPMA 李仟萬理事長與國立高雄餐旅學院 容繼業校長完成策略聯盟簽約 2007/07/18
TPMA 李仟萬理事長與國立台灣藝術大學 黃光男校長完成策略聯盟簽約 2006/12/27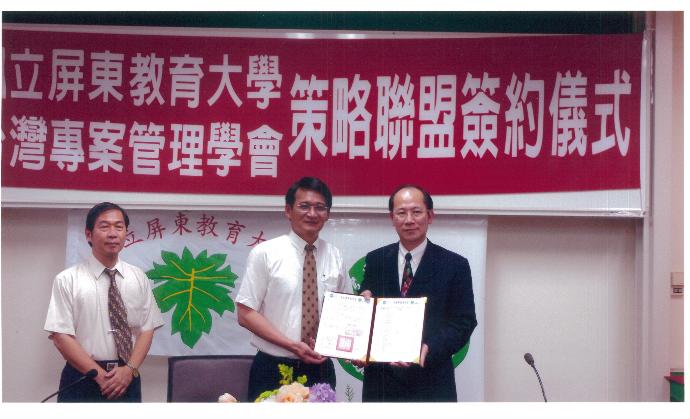 TPMA 李仟萬理事長與國立屏東教育大學 劉慶中校長完成策略聯盟簽約 2006/09/15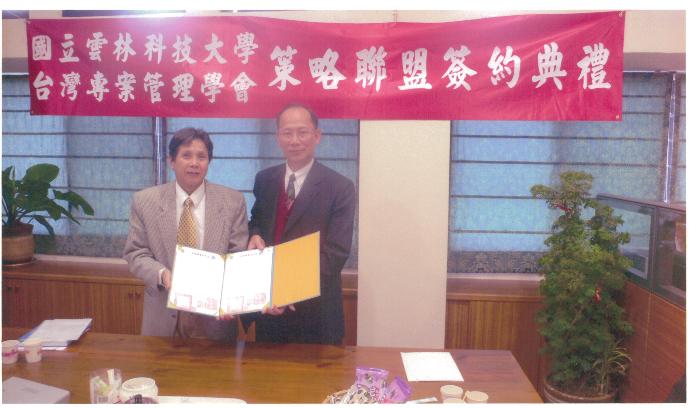 TPMA 李仟萬理事長與國立雲林科技大學 游萬來副校長完成策略聯盟簽約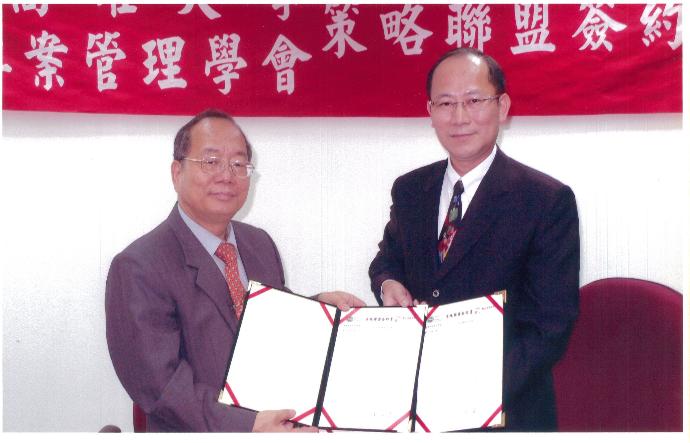 TPMA 李仟萬理事長與國立高雄大學 黃英忠校長完成策略聯盟簽約 2007/03/06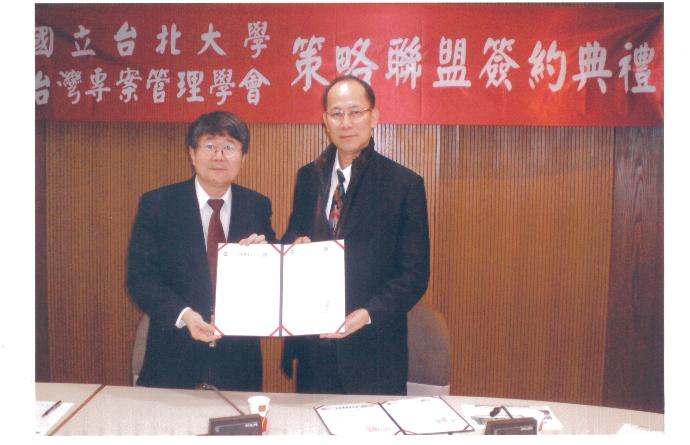 TPMA 李仟萬理事長與國立台北大學 侯崇文校長完成策略聯盟簽約 2008/02/05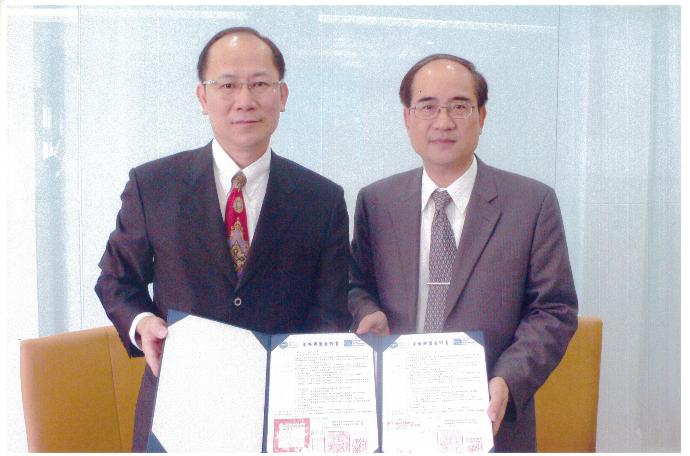 TPMA 李仟萬理事長與國立台中教育大學 楊思偉校長完成策略聯盟簽約 2009/03/26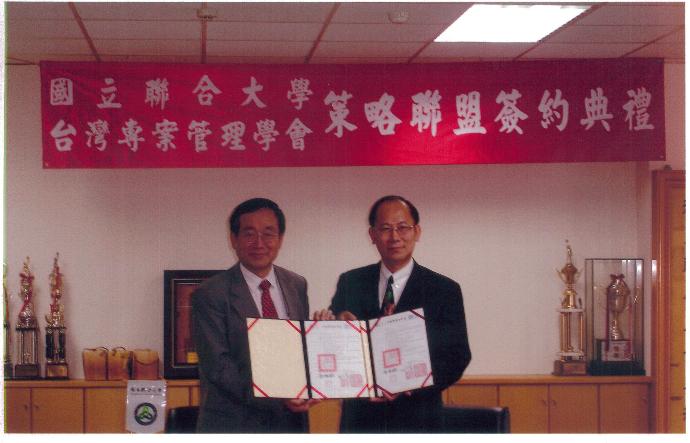 TPMA 李仟萬理事長與國立聯合大學 李隆盛校長完成策略聯盟簽約 2007/01/22
TPMA 李仟萬理事長與國立金門技術學院 李金振院長完成策略聯盟簽約 2006/11/01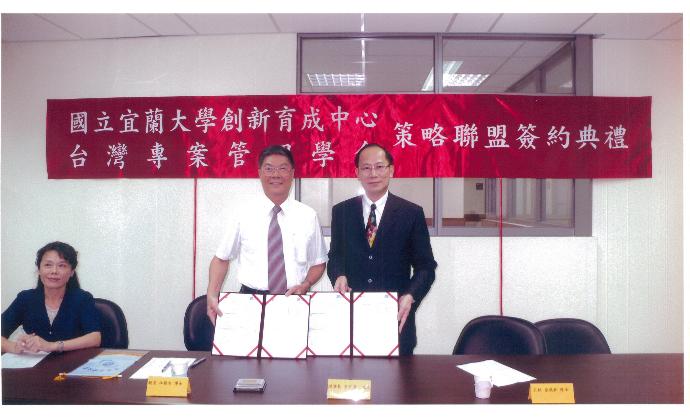 TPMA 李仟萬理事長與國立宜蘭大學 江彰吉校長完成策略聯盟簽約 2006/08/22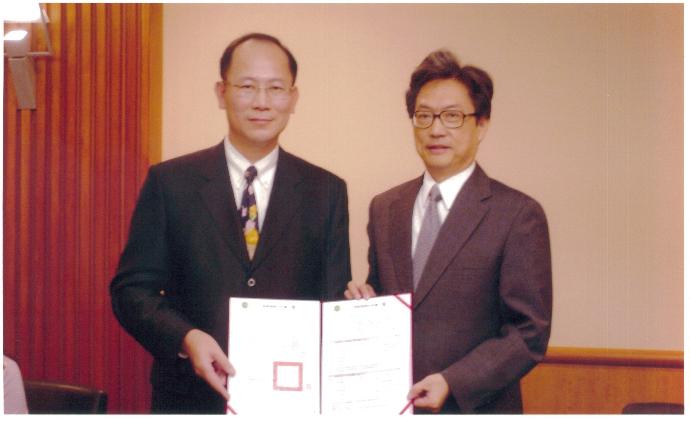 TPMA 李仟萬理事長與龍華科技大學 嚴文方校長完成策略聯盟簽約 2006/09/21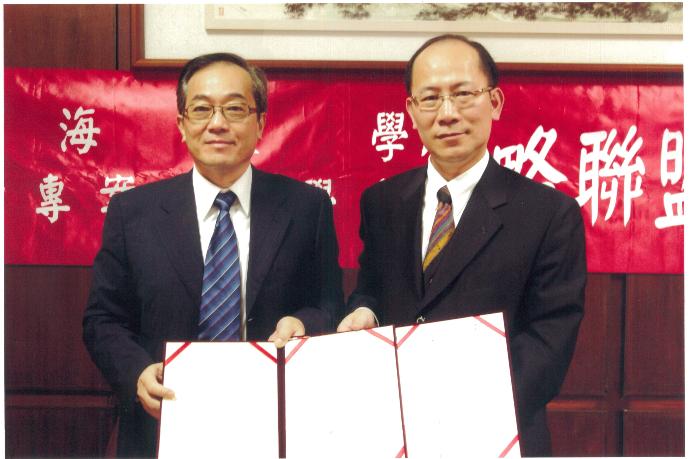 Tunghai University President Cheng Haidong and TPMA complete the strategic alliance contract 2010/03/03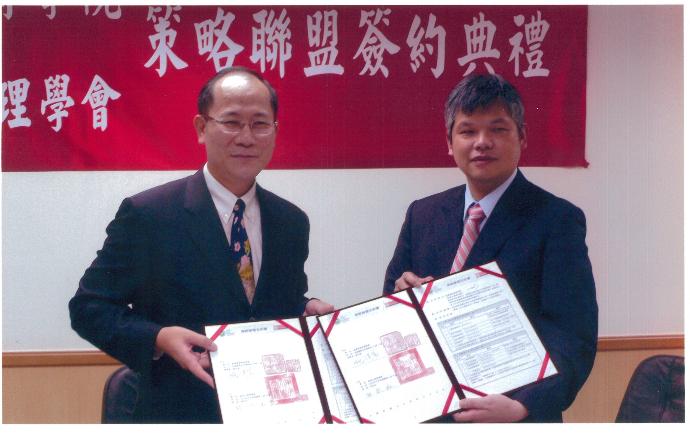 President Huang Guangnan of National Taiwan University of Arts and TPMA completed the strategic alliance contract 2006/12/27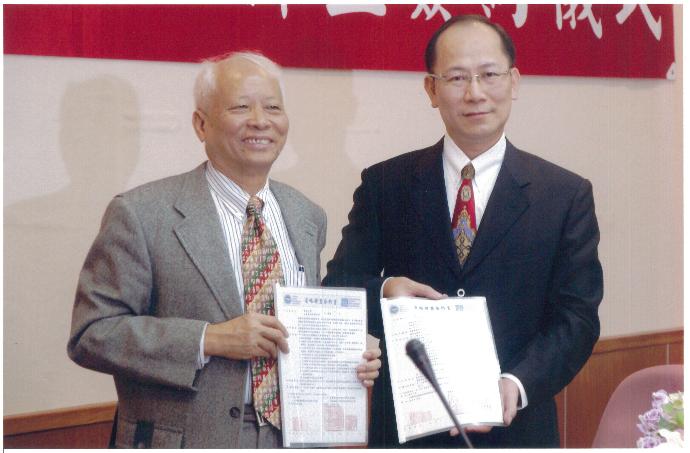 TPMA 李仟萬理事長與佛光大學社科院 王石番院長完成策略聯盟簽約 2009/03/18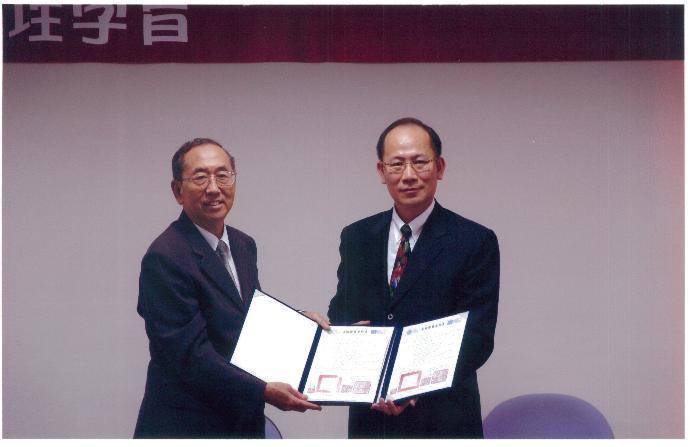 TPMA 李仟萬理事長與義守大學 傅勝利校長完成策略聯盟簽約 2007/09/21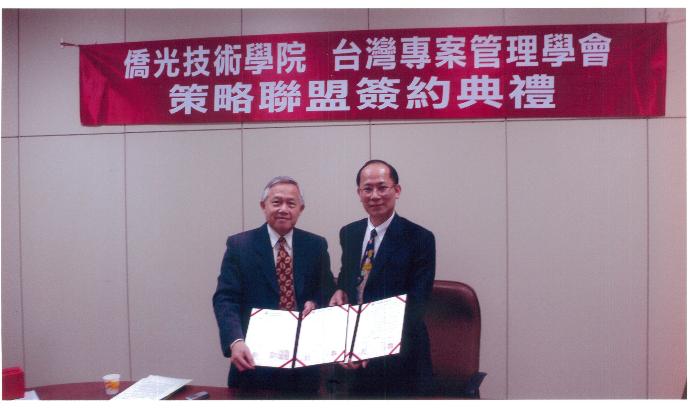 TPMA 李仟萬理事長與僑光技術學院 陳伯濤董事長完成策略聯盟簽約 2007/01/26